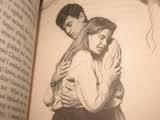 Samuel "Sam" Thomas is the 15-year-old son of Elizabeth Thomas-Brewer and Patrick Thomas, younger brother of Charlie Thomas, older brother of Kristy and David Michael Thomas, stepson of Watson Brewer, stepbrother of Karen & Andrew Brewer and adoptive brother of Emily Michelle Brewer. He teases and jokes around a lot with David Michael.
He is a champion practical joker and also a troublemaker, who gets detention.
He attends Stoneybrook High School with Charlie where he is a member of the math club, plays the clarinet in the marching band and plays intramural basketball.
At the Thomases' old house, he used to share a bedroom with Charlie.
He went out with Stacey McGill a few times, but considers her a friend.
Appearance
Edit
Sam is described as having dark curly hair, sparkly blue eyes and a few freckles.
Interests & Hobbies
Edit
Loves to play & follow baseball; used to play baseball
Likes anchovies
Girls are always on his mind
Is musical and plays a number of instruments
Acting
Family
Kids (sometimes)
Growing up
Cars
Shaving
STACEY
Sam delivers groceries for A&P. He works there part time during the school year. During the summer, he was a camp counselor.
Relationships
Edit
Stacey McGill (likes her; went out a few times, but thinks of her as a friend)
Tamara (went to the movies with her)
Amanda Martin (took her to the Spring Dance)
Kathy
Monique (had a crush on her)
Community content is available under
CC-BY-SA
unless otherwise noted.