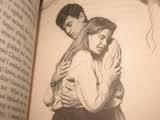 Samuel "Sam" Thomas is the 15-year-old son of Elizabeth Thomas-Brewer and Patrick Thomas, younger brother of Charlie Thomas, older brother of Kristy and David Michael Thomas, stepson of Watson Brewer, stepbrother of Karen & Andrew Brewer and adoptive brother of Emily Michelle Brewer.
Appearance
Edit
Has dark curly hair, sparkly blue eyes, and a few freckles.
Biography
Edit
He is currently a sophomore at Stoneybrook High School with Charlie. He plays intramural basketball, member of the math club and plays the clarinet in the marching band.
He used to share a room with Charlie at the beginning of the series before moving. Sam delivers groceries for A&P. He works there part time during the school year. During the summer, he was a camp counselor. In Karen's Paper Route he and Charlie pick up Kristy and Karen's paper route after he gets fired when the store over hired.
He teases and jokes around a lot with David Michael. Sam is a champion practical joker and also a troublemaker, who gets detention.
He went out with Stacey McGill a few times, but considers her a friend.
Loves to play & follow baseball; used to play baseball
Likes anchovies
Girls are always on his mind
Acting
Family
Kids (sometimes)
Singing in the shower
Ricky and Randy Jones (childhood)
Relationships
Edit
Stacey McGill (has a crush on her; went out a few times, but thinks of her as a friend)
Tamara (sat with her at lunch)
Amanda Martin (gave some roses)
Kathy
Monique (hated her but sorta liked her)
In Karen's Tuba Sam gave Hannie Papadakis and Karen lessons on how to play their instruments. He taught Ms. Colman's class to play Here Comes the Bride for a concert.
Community content is available under
CC-BY-SA
unless otherwise noted.