The Baby-sitters Club Chain Letter is the first of two interactive activity books, preceding The Baby-Sitters Club Secret Santa.
Back Cover Summary
Edit
The Baby-sitters are split up for vacation, and Kristy's in the hospital. How will the girls stay in touch? Leave it to Kristy and her great ideas. She's received a special chain letter in the mail – one where you have to write a letter to someone else. So Kristy writes to Stacey, Stacey writes to Mallory, and pretty soon the chain letter is on its way through the club. But what are the letters about? You'll have to read them to find out.
Inside this book is the entire collection of letters, cards, notes, and even presents that the Baby-sitters send to keep their chain letter going. So open the envelopes, unfold the letters, and read what the BSC members have to say. But shhhh! These letters are very secret.
Kristy gets stuck in the hospital while everyone else is on summer vacation. The chain letter is a way for everyone to keep in contact on their various journeys. Each writer is supposed to tell a secret to another person in their letters. Kristy's cousin Robin writes to her first, starting the chain letter. Kristy continues by writing a secret to Stacey. During this time, all BSC members are on vacation. Stacey and Claudia are together in New York. Mallory and Jessi are together with Mallory's family on vacation in Sea City. Mary Anne and Dawn are together in California.
Art and illustration Credits
Edit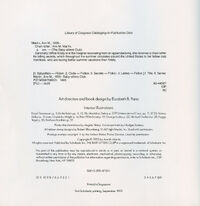 Elizabeth B. Parisi - Art direction and book design
David Tommasino - p. 3
Hollie Rubin - p. 4, 10, 26
Madalina Stefan - p. 7
FPG International Corp - p. 11, 17, 23
Nancy Didion - p. 13
Jane Chambles-Wright - p. 16
Pete Whitehead - p. 19
George Ledas - p. 22
Michael Garland - p. 28
Peggy Tegel - p. 30
Barbara Banthien - p. 32
Angelo Tillery - Mary Anne and Dawn photo strip
Rubber stamp designs - Robert Bloomberg
Cards Sent
Edit
The cards sent as part of the chain letter are bolded.
Card 1: Karen Brewer writes to Kristy Thomas
Card 2: Robin (Kristy's cousin) writes to Kristy and starts the chain letter
Card 3: Kristy writes to Stacey McGill, continuing the chain letter
Card 4: Claudia writes to Janine Kishi
Card 5: Stacey writes to Mallory Pike
Card 6: Dawn writes to Claudia
Card 7: Mal writes to Jessi
Card 8: Jessi writes back to Mallory
Card 9: Jessi writes to Mary Anne (bookmark included with letter)
Card 10: Stacey writes back to Kristy
Card 11: Logan Bruno and his cousin Lewis Bruno writes to Dawn and Mary Anne
Card 12: Claudia's mom writes a memo to the BSC members saying that Mrs. Rodowsky called, probably because Claudia's answering machine isn't working
Card 13: Mary Anne writes to Claudia (photo strip of Dawn and Mary Anne included)
Card 14: Margo Pike writes to Stacey
Card 15: Claudia writes to Dawn (Rainbow friendship bracelet included)
Card 16: Jessi writes to the BSC
Card 17: Claudia writes back to Mary Anne
Card 18: Dawn writes to Shannon
Card 19: Mary Anne writes to Cam Geary
Card 20: Kristy writes back to Robin
Front and Back Covers
Edit
Extra Gifts
Edit
Bookmark from Jessi to Mary Anne
Photo strip of Dawn and Mary Anne from Mary Anne to Claudia
Rainbow friendship bracelet from Claudia to Dawn
Other Images
Edit
The Summer Before | #1 Kristy's Great Idea | #2 Claudia and the Phantom Phone Calls | #3 The Truth About Stacey | #4 Mary Anne Saves the Day | #5 Dawn and the Impossible Three | #6 Kristy's Big Day | #7 Claudia and Mean Janine | #8 Boy-Crazy Stacey | #9 The Ghost at Dawn's House | #10 Logan Likes Mary Anne! | #11 Kristy and the Snobs | #12 Claudia and the New Girl | #13 Good-bye Stacey, Good-bye | #14 Hello, Mallory | #15 Little Miss Stoneybrook... and Dawn | #16 Jessi's Secret Language | #17 Mary Anne's Bad-Luck Mystery | #18 Stacey's Mistake | #19 Claudia and the Bad Joke | #20 Kristy and the Walking Disaster | #21 Mallory and the Trouble with Twins | #22 Jessi Ramsey, Pet-sitter | #23 Dawn on the Coast | #24 Kristy and the Mother's Day Surprise | #25 Mary Anne and the Search for Tigger | #26 Claudia and the Sad Good-bye | #27 Jessi and the Superbrat | #28 Welcome Back, Stacey! | #29 Mallory and the Mystery Diary | #30 Mary Anne and the Great Romance | #31 Dawn's Wicked Stepsister | #32 Kristy and the Secret of Susan | #33 Claudia and the Great Search | #34 Mary Anne and Too Many Boys | #35 Stacey and the Mystery of Stoneybrook | #36 Jessi's Baby-Sitter | #37 Dawn and the Older Boy | #38 Kristy's Mystery Admirer | #39 Poor Mallory! | #40 Claudia and the Middle School Mystery | #41 Mary Anne vs. Logan | #42 Jessi and the Dance School Phantom | #43 Stacey's Emergency | #44 Dawn and the Big Sleepover | #45 Kristy and the Baby Parade | #46 Mary Anne Misses Logan | #47 Mallory on Strike | #48 Jessi's Wish | #49 Claudia and the Genius of Elm Street | #50 Dawn's Big Date | #51 Stacey's Ex-Best Friend | #52 Mary Anne + 2 Many Babies | #53 Kristy for President | #54 Mallory and the Dream Horse | #55 Jessi's Gold Medal | #56 Keep Out, Claudia! | #57 Dawn Saves the Planet | #58 Stacey's Choice | #59 Mallory Hates Boys (and Gym) | #60 Mary Anne's Makeover | #61 Jessi and the Awful Secret | #62 Kristy and the Worst Kid Ever | #63 Claudia's Freind Friend | #64 Dawn's Family Feud | #65 Stacey's Big Crush | #66 Maid Mary Anne | #67 Dawn's Big Move | #68 Jessi and the Bad Baby-sitter | #69 Get Well Soon, Mallory | #70 Stacey and the Cheerleaders | #71 Claudia and the Perfect Boy | #72 Dawn and the We Love Kids Club | #73 Mary Anne and Miss Priss | #74 Kristy and the Copycat | #75 Jessi's Horrible Prank | #76 Stacey's Lie | #77 Dawn and Whitney, Friends Forever | #78 Claudia and Crazy Peaches | #79 Mary Anne Breaks the Rules | #80 Mallory Pike, No. 1 Fan | #81 Kristy and Mr. Mom | #82 Jessi and the Troublemaker | #83 Stacey vs. the BSC | #84 Dawn and the School Spirit War | #85 Claudia Kishi, Live From WSTO! | #86 Mary Anne and Camp BSC | #87 Stacey and the Bad Girls | #88 Farewell, Dawn | #89 Kristy and the Dirty Diapers | #90 Welcome to the BSC, Abby! | #91 Claudia and the First Thanksgiving | #92 Mallory's Christmas Wish | #93 Mary Anne and the Memory Garden | #94 Stacey McGill, Super Sitter | #95 Kristy + Bart = ? | #96 Abby's Lucky Thirteen | #97 Claudia and the World's Cutest Baby | #98 Dawn and Too Many Sitters | #99 Stacey's Broken Heart | #100 Kristy's Worst Idea | #101 Claudia Kishi, Middle School Dropout | #102 Mary Anne and the Little Princess | #103 Happy Holidays, Jessi | #104 Abby's Twin | #105 Stacey the Math Whiz | #106 Claudia, Queen of the Seventh Grade | #107 Mind Your Own Business, Kristy! | #108 Don't Give Up, Mallory! | #109 Mary Anne to the Rescue | #110 Abby the Bad Sport | #111 Stacey's Secret Friend | #112 Kristy and the Sister War | #113 Claudia Makes Up Her Mind | #114 The Secret Life of Mary Anne Spier | #115 Jessi's Big Break | #116 Abby and the Best Kid Ever | #117 Claudia and the Terrible Truth | #118 Kristy Thomas, Dog Trainer | #119 Stacey's Ex-Boyfriend | #120 Mary Anne and the Playground Fight | #121 Abby in Wonderland | #122 Kristy in Charge | #123 Claudia's Big Party | #124 Stacey McGill... Matchmaker? | #125 Mary Anne in the Middle | #126 The All-New Mallory Pike | #127 Abby's Un-Valentine | #128 Claudia and the Little Liar | #129 Kristy at Bat | #130 Stacey's Movie | #131 The Fire at Mary Anne's House
Super Specials
#1 Baby-sitters on Board! | #2 Baby-sitters' Summer Vacation | #3 Baby-sitters' Winter Vacation | #4 Baby-sitters' Island Adventure | #5 California Girls! | #6 New York, New York! | #7 Snowbound | #8 Baby-sitters at Shadow Lake | #9 Starring the Baby-sitters Club #10 Sea City, Here We Come! | #11 The Baby-sitters Remember | #12 Here Come the Bridesmaids! | #13 Aloha, Baby-sitters! | #14 BSC in the USA | #15 Baby-sitters' European Vacation |
Portrait Collection
Stacey's Book | Claudia's Book | Dawn's Book | Mary Anne's Book | Kristy's Book | Abby's Book
Other
The Baby-Sitters Club Notebook (1987) | The Baby-Sitters Club Postcard Book (1991) | Trivia & Puzzle Fun Book (1992) | Ann M. Martin: The Story of the author of the Baby-sitters Club (1993) | The Baby-Sitters Club Guide to Babysitting (1993) | The Baby-Sitters Club Chain Letter (1993) | The Baby-Sitters Club Secret Santa (1994) | Audio Books on Cassette Tape (1994-5) | BSC Movie Novelization (1995) | The Complete Guide to the Baby-Sitters Club (1996) | Autograph Book (1998) | BSC Graphic Novels